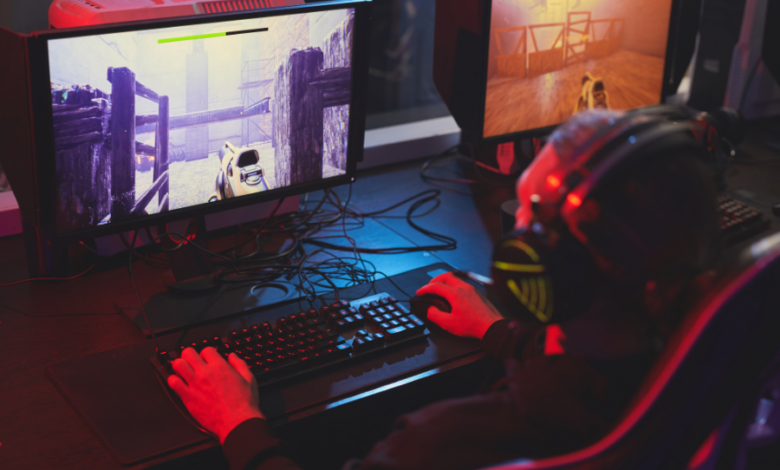 Around half of the world's population is estimated to own a smartphone. This puts the figure at over 3.5 billion phones. One of the critical innovations of mobile technology was the introduction of the App store on the first iPhone in January 2007. 
When Apple brought this innovative feature into the world of mobile technology, they were essentially creating a foundation for app developers to develop their brands or business ideas. Since this point, apps have changed the way we live our lives. 
It doesn't matter whether you own an iOS device, such as an iPhone or an Android device; you can download an App to suit your needs. For example, you can find apps that help you with finance, exercise, healthcare, social media, and other entertainment sectors such as gambling. There are hundreds of gambling apps to choose from, including online poker tables on your phone – all without leaving your home and traveling to a physical casino.
Today we will look at the three highest-downloaded app games of all time. The combined number of downloads between these three games is an astonishing 5.2 billion. More than the population of India, China, and the United States combined!
Pokemon Go
Back in early 2016, Pokemon Go swept the world. It has always been a popular game and enjoyed phenomenal success in the 1990s. It is one of Japan's most famous exports, and the rollout of highly successful products from Game Boy games to cards might be too long ago for some of you to remember, but it was huge news at the time. 
Pokemon Go was an updated Gen Z version of the legendary game. You could use GPS to find Pokemon anywhere in the world. It was a free-to-use game that implemented a lot of local advertising and encouraged users to get out and explore to capture rare Pokemon. 
The game exploded in popularity by using all the features and original Pokemon. It was downloaded half a billion times by the end of 2019. This included revenue that is in the billions of dollars. So, it isn't surprising to see this game on our list; I'm sure you will agree.
The game still enjoys immense popularity, culminating in over 1 billion downloads in half a decade. With new Pokemon creatures added to the game monthly, it is still a big hit on iOS and Android app stores. 
PUBG Mobile
Tencent Games are one of the biggest names in the mobile gaming industry. It is thanks to their flagship PUBG title, released in March 2018. It is the second most downloaded app game of all time, with over 1.3 billion downloads. This includes all versions, including any updates.
It has appeared in many eSports tournaments, which shows the mobile game's popularity and competitive gaming features. It is a free-to-play game, one reason the word-of-mouth popularity spread so quickly. The same applies to all the other games you'll find in today's article. 
Games that feature in eSports are amongst the most popular in the world. This market is set to grow exponentially over the next decade. PUBG competes with huge franchises on consoles such as the XBOX and PlayStation to earn its space in some of the world's biggest prestigious eSports tournaments. With so many downloads, it is easy to see why. 
Subway Surfers
Anyone with a partial interest in mobile app gaming expected to see this name at the top of the list. But instead, the phenomenon of Subway Surfers, which recently celebrated its tenth anniversary, is something that mesmerized gamers all over the globe.
The game itself isn't pioneering; it wasn't well received critically, but its popularity is something that nobody can dispute. However, it is fun to play, free to download, and has immersive and colorful graphics. It is an endless runner video game that involves dodging obstacles and collecting coins and is highly engaging. 
But it isn't a level of a game like the Grand Theft Auto franchise is, for instance. It may seem unfair to compare the two, but Subway Surfers has more active downloads than Grand Theft Auto V has in sales. 
Subway Surfers has been downloaded over double the amount of times PUBG Mobile has. It is a staggering statistic that we had to check multiple times. With over 3 billion downloads, Subway Surfers has been downloaded onto over 40% of all the smartphones that have ever existed.
Who could deny this legendary release from SYBO Games its rightful place at the very top of our list? Although it had a head start on the other two on our list, it isn't easy to envisage a situation where it loses its position as the most downloaded mobile app game for a very long time.