Home /
Zong Bizstore
1.0
Zong Bizstore has exclusive food deals and shopping discounts for Zong Customers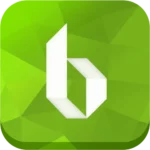 Download APK
Description
Zong Bizstore a platform to avail the amazing deals and discounts. It offers deals and discounts on top-notch merchants of Major Cities of Pakistan. Zong Bizstore users can experience great dining and shopping discounts across the country.
Our Proud Partners:
Islamabad/Rawalpindi: Maro Tandoor, Petit Brugge, Burgers etc., Protein Factor, Khokha Khola, Mouthful, Mindanos, The Bamboo Bowl, Franco's, The Grilled Burger, Kohinoor, Baramda, Meraki, Tutti Frutti, Al Haaj Bundoo Khan, Marco Pizza, Yumto Café, Throttle The Bikers Café, La Sortie, Hot N Chili, Slider Zone, Adelante Steak house, Mordor Café, BASINJO, Wing Away, Hungry birds, Bhatti Karahi Tikka, Read & Eat Café, Mearoffs Café, IceRolls, Striker Bowling Alley
Lahore: Sadya Khan Saloon, Hashtag# The Food Inventory, Village Pizza, Tawa Tandoor, Roffles, NY212 Pizza, Cafe Solasta, Burgrill, Peppers, Jamin Java Café, Agha's Grill, The Arena, Lahore, Ganache', Cordon Bleu, Submarine, Taipei Restaurant, Wacky Waffle, The Chefry
Karachi: Food Hub, Kids Menu (Port Grand), Magnet Pizza, Lickalicks, Dairy Feast, The Bun Story, Lord Of The Wings, Chaaye Khana (Luckyone), Entourage Café, Organigo, Bossger, Café Bogie, Café New Tella
Other Cities: Burgerz Bar, Cone Heads, Arabic Pizza Hut, Taste in Train, Wakhan Café & Bakers, Bread Chef Café & Bakers, Osteria Fusion, O My Burger
Features
• Free of Cost: No subscription charges to enjoy discounts
• One-Click Redemption: You can redeem discounts with just a single tap.
• Simply select a Brand and click "Get Discount" and promptly receive the discount code on your screen. Show it to the brand and here you go, you have availed the discount
• Multiple Redemptions: Multiple deals and discounts redemption option
• Push Notifications: Receive second-to-none discount notifications on your phone and stay updated on the latest offers.
• No need for print out coupons
• City filter
Main Service Categories
• Nearby Discounts
• Food Deals
• Shopping
• Health and Fitness
How to avail deals and discounts?
• Browse through the deals and discounts on the app
• Head down to the restaurant /outlet you like
• Show the app at the time of the bill, click on the "Get Discount" button and enjoy your deal
We are constantly improving!
Loving it? Leave a review, please. We update the deals and discounts regularly. If you have any feedback, ideas, and tips for us, please feel free to suggest.
Related apps