Home /
Apps /
WOO
2.00.0
The telco that gives you the net you need and guaranteed savings.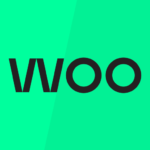 Download APK
Description
Bem vindo à WOO!
Uma telco simples, transparente , que te dá a net que precisas e poupança garantida. Era WOO que faltava
 
 
Estás a um click de entrar no mundo da net inspirada em tii, que te faz poupar dinheiro, e sem te dar chatices. Experimenta 1 mês gratuitamente.
 
Não precisas ser cliente para usares a nossa App, basta fazeres o download grátis e veres os nossos tarifários. De certeza que há um que te vai interessar.
 
 
QUEM É A WOO?
 
– É a net para todos. É uma telco diferente, com um serviço de net móvel e fixa só com aquilo que precisas, ao preço que sempre quiseste.
 
– Em que tratas de tudo na App: aderes em 3 minutos e controlas os saldos, as subscrições e até o pagamento. A App também tem um chat 24 horas por dia, para falares connosco e tirares todas as dúvidas.
 
– Aqui o pagamento é feito sem surpresas. O mesmo valor que renova todos os meses no mesmo dia e sem surpresas nas faturas.
 
O melhor de tudo é experimentares por ti. Faz o download da App e utiliza uma subscrição móvel durante 1 mês gratuitamente. Não pagas nada e podes cancelar se não gostares.
Related apps