Home /
Website Inspector : Edit HTML And CSS
7.0
Website Inspection : Edit HTML And CSS In Realtime || View Network And JS Logs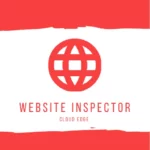 Download APK
Description
Website Inspection : Edit HTML And CSS In Realtime || View Network And JS Logs
Website Inspector : Edit HTML And CSS
Features :-
Edit by clicking directly on the web element.
Find specific tag and edit.
Learn the structure of HTML and how to use it.
Search for text and image in HTML source code and edit.
Edit HTML And CSS Realtime.
Web Network Inspector.
Want To Change Details of a Web Page?
Ans. Our Website Inspector Is A Solution To Change The Details of The WebSite In RealTime.
This Is Live Website Inspector Tools Which Help You To Change The Data in Realtime.
Additional Functionality
  Live HTML Inspection.
  Web Inspector PRO.
  Website Inspector For Browser
  Enable Zoom In/Out Mode
  Enable/Disable JS
  Enable/Disable Desktop Mode
Steps To Use Our App
1. Enter Your Preferred URL.
2. Check Whether To Enable JS.
3. Check Whether To Enable Desktop Mode.
4. Click Start Button.
Support :-
Please Contact Us At [email protected], We will be more than happy to help you out.
We Wish You A Great day ahead 🙂
Related apps