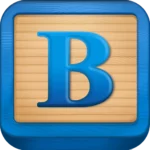 Download APK
Description
Over 1.7 million parents have downloaded the WebMD Baby app to track their baby's development and get trusted, physician-approved advice. In this single, free app, you'll have the right resources to raise your newborn.
Five comprehensive tools to keep track of important needs and stay on schedule:
– Breastfeeding, bottle-feeding, and solid-food trackers – record and review all your feeding and nursing sessions, including both breast milk and formula.
– Sleep tracker: Records not only time of each session, but location such as crib, car seat, stroller, and more.
– Diaper tracker: Keep track of each diaper change — dry, wet, or both.
– Growth tracker: Allows you to record height, weight, and head circumference.
– Baby Book: Capture your baby's memories and share them with collaborators. (Note: videos cannot be shared or backed up due to file sizes)
– The nursing and feeding trackers allow you to schedule reminders and even base them on previous feedings.
– Collaborate with your partner, relatives, or caregiver to keep track of all your child's needs. Tracker updates sync across all devices.
WebMD is like a pediatrician in your pocket with an extensive library of medically-approved content including 400 articles, 598 tips, and 70 videos:
– Baby & Toddler Care (16 categories)
– Illness & Emergencies (39 categories)
– Just for Moms
– Just for Dads
– Parenting Tips (367)
– Baby Week by Week (64 content packages)
– Ask the Pediatrician (8 video Q&A sessions with a WedMD in-house pediatrician)
– Milestones (7 categories divided by age up to 24 months old)
– Vaccines (all baby vaccine info)
– Baby Doctor Visits (11 well visit guides)
"It is arguably more practical and useful than many of the others combined."
— NYTimes
WebMD Baby "will significantly lighten up your diaper bag"
— Consumer Reports
"New parents can rest easy with this great app"
— Appolicious
"I will probably find myself reading one of those featured articles on one my many sleepless nights!"
— USA Today
About WebMD
WebMD Health Corp. (Nasdaq: WBMD) is the leading provider of health information services, serving consumers, physicians, healthcare professionals, employers, and health plans through our public and private online portals, mobile platforms and health-focused publications. More than 95 million unique visitors access the WebMD Health Network each month.
The WebMD Health Network includes WebMD Health, Medscape, MedicineNet, emedicineHealth, RxList, theheart.org, drugs.com and Medscape Education.
SOURCE WebMD Health Corp.
If you are a California resident, California law may provide you with certain rights regarding our use of your personal information. For more information relevant to our users who are California residents, please review the "California Residents" section of our Privacy Policy linked on this download page or within our app.
WebMD. Better Information. Better Health.
WebMD does not provide medical advice, diagnosis or treatment. Always seek the advice of your physician or other qualified health provider with any questions you may have regarding a medical condition. Never disregard professional medical advice or delay in seeking it because of something you have read on the WebMD mobile application.
Related apps