Home /
Apps /
Washmen: UAE's #1 Laundry Service
4.13.1
Laundry & Dry Cleaning App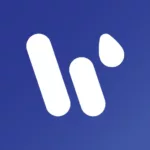 Download APK
Description
More time for stuff you love with Washmen!
You don't need to worry about sorting, washing, dry cleaning, or ironing your laundry no more with Washmen.
***RECOGNIZED GLOBALLY****
The 2020 Global Best Laundry Awards by CINET, the International Committee for Textile Care ranked Washmen as:
#1 in UAE
#1 in Asia
#3 Globally
***WHY WASHMEN***
– Premium quality service with no middleman
– Same-day pickup
– Contactless laundry delivery
– Affordable services for all your clothes including homecare laundry
– Cashless convenience
– OptiClean , dry clean, wash or hand wash service
– Highly automated facility using best-in-class equipment
– Exceptional customer care offering live chat email and phone support
– Home recycling program
***HOW IT WORKS?***
– Step 1: Request your laundry pickup and choose your washing preferences tailored for you.
– Step 2: Fill up your laundry in the Washmen bags we provide for free and we will take care of the rest right away.
– Step 3: Enjoy your outing looking your best with clean tidy clothes!
Our service is available in UAE, Dubai & Abu Dhabi offering the ultimate convenience in laundry services & dry clean.
***FOLLOW WASHMEN***
Visit our website —
https://www.washmen.com
Follow us on Twitter —
Tweets by GetWASHMEN
Like us on Facebook —
https://www.facebook.com/getwashmen
Follow us on Instagram —
https://instagram.com/getwashmen
***SUPPORT***
Do you have questions or suggestions for our service? We would love to hear from you. Please visit us at https://www.washmen.com/help/
Related apps