Home /
Apps /
Wang VPN Lite Version ❤️- Fresh and Simple Style.
1.0.7
The WangVPN Lite version. Using simple style different from the original.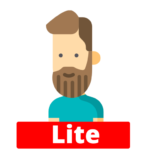 Download APK
Description
————————————-
This is the WangVPN Lite version!
Remove many complicated settings.
Using fresh and simple style.
Create a completely new experience that is completely different from the original version.
————————————-
Hi I am Wang who wants to help everyone access blocked sites to world.
There are many people work or go to school on country where blocks lots of websites for their people. So I develop this app to help people who wants to access blocked sites on anywhere.
I buy the best server for everyone. And the best thing is 100% Free.
Trust me. It will surprise you.
If you have any suggestions. Please feel free to send me mail.
My Mail address: wangvpn666@gmail.com
Final please do not use this APP to do the any illegal things.
I love you all guys.
Related apps