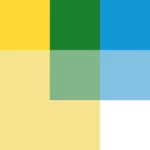 Download APK
Description
Wanelo (from Want, Need, Love) is the best way to shop on your phone. Millions of people use it to find and buy products they love.
1. Every day, Wanelo will show you new amazing products just for you. As you save products you like, Wanelo learns about your style. The more you use it, the better it gets!
2. Use the app to browse and search across all of your stores in one place! From tiny boutiques to all the big brands you know and love, you can keep all of your shopping organized on one place.
All products on Wanelo are posted by users. Products include fashion, clothes and accessories for women, men, and kids, as well as home decor and furniture. Find the best dress, shoes or gadgets. Create a universal wishlist with products from stores around the world!
See Wanelo's Privacy Policy here: https://wanelo.co/about/privacy
Related apps