Home /
Apps /
Walmart México
7.15.0.23
Do your shopping online from home and enjoy the catalog of Walmart.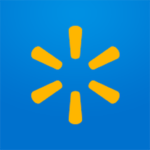 Download APK
Description
– Encuentra los mejores productos a precios bajos todos los días sin salir de casa.
– Envío a domicilio. Recibe en la puerta de tu hogar u oficina y aprovecha el tiempo al máximo.
– Compra tu despensa completa, desde frutas, verduras, carnes, cervezas, vinos y licores, hasta pañales, artículos de higiene y belleza, farmacia y limpieza del hogar, incluso juguetes para niños, comida y artículos para tu mascota.
– Paga con tarjeta o efectivo hasta que recibas tu compra.
– Haz listas para que nunca olvides nada al hacer tu despensa.
– Podrás hacer comentarios para que tus productos lleguen tal como lo esperas.
– Si lo deseas, podrás recibir una llamada de confirmación para la entrega.
Todo esto y mucho más te ofrece la app de Walmart México.
¡No esperes más para probarla!
Related apps