Home /
Vodafone KVIFF Guide 2021
9.0.4
An official Karlovy Vary film festival app. A must have for every festival fan.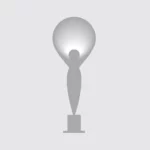 Download APK
Description
Vodafone brings the official application of the Karlovy Vary International Film Festival, an essential for every film enthusiast.
Our state-of-the-art, newly re-designed applications offers you:
• A complete program of movies with all the details
• Accompanying festival program
• Online ticket booking directly from the application
• Map for an easy navigation throughout the festival
Ticket reservations through the official application begin every day prior to screening at 7 a.m. It is not possible to fully meet the high demand for ticket reservations through the application, because the application offers only about half available tickets. Rest of the tickets can be purchased at the cash desk.
Visit our Vodafone Beach, where you can win smartphones and other prizes. At the beach you can try out new types of technology, or refresh at our bar. We are waiting for you in a relaxation zone where you can take a break and recharge your phones. Find out more at www.vodafone.cz/vary
Related apps