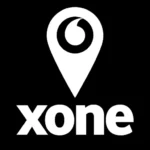 Download APK
Description
The Vodafone Asset Management Platform enables kiwi businesses to check the status of all their physical assets on-demand.
Our Asset Management solution is helping prevent theft, improve utilisation, reduce costs, optimise assets and comply with regulations by enabling you to track, monitor and optimise your valuable assets.
Take control of the things that matter and manage the assets that power your business from almost anywhere.
Unleash the power of the Internet of Things with Vodafone New Zealand's – Assets by xone end-to-end solutions.
Related apps