Home /
Video Downloader for Facebook -fb video downloader
1.0.9
Free Video Downloader for Facebook, Downloads Fb Video in HD Fb video downloader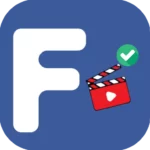 Download APK
Description
Video Downloader for Facebook – Downloader for Fb
Facebook Video downloader app can help you download all Facebook videos with very simple steps. It is super fast 🚀 and 100% free.
Facebook Video Downloader and Story saver
If you Like a Video on facebook and Want to download in your android Device then Facebook Video Downloader – Video Downloader for FB 2021 will be your Optimal Choice as Facebook Downloader Saves Videos with Ease and Perfection.This FB video downloader can download videos from Fb using URL or by browsing your account and clicking on the videos you want to download and save on your device. Facebook Video Downloader allows you to download videos very quickly from Facebook in HD quality. Video Downloader for Facebook can download all videos from Facebook feeds, groups and pages, by following very easy steps, you can download favourite videos and save videos as long as you want.
Free FB Video Downloader – HD Downloader
This free Facebook video downloader can easily download videos & user stories. FB video downloader app automatically detects videos on you Facebook feeds and you can download fb videos with just one click. This Facebook video downloader can download videos in the background. This FB video Downloader supports multiple downloads at same time, so you can download several videos at the same time. Install this Facebook video downloader app and download videos from Facebook easily.
How to Use this Facebook Video Downloader:
1) Copy Link of the Public video from Facebook and paste in Facebook downloader
2) Open fb video downloader app.
3) Log in Facebook and play the video you want to download
4) Click the download button to download videos
So Download this Facebook Video Downloader app now!
Highlighted Features of this Facebook video downloader:
-: Free fb video downloader, downloads all videos from Facebook
-: View Facebook feeds and posts with the built-in browser
-: This Facebook video downloader can download videos in the background
-: Download Notification to let you know about download status.
-: Auto resume download when the network is available
-: Play videos offline with fb video downloader app
-: Can view, share and delete videos from app
-: Simple steps and easy to use
-: User friendly user interface
-: 100% Safe & lightweight
video download for FB app
FB Video Downloader is a free video downloading application. If you are looking for a video download application to download videos, media clips from facebook.then you need to try this free facebook video downloader app. You can save videos and enjoy them offline, or share to other media apps.
Video downloader for Facebook supports multi-task downloads, so you can download multiple Facebook videos at the same time. Further more this fb video downloader allows you to browse through your Facebook news feed, liked pages. Just simply tap on the video play, download or share it and save videos to your gallery to watch them later
Disclaimer:
– This Video Downloader for Facebook is not affiliated with Facebook. It is a tool and can be used as Facebook video downloader.
– Please DO NOT download or repost videos clips without owners' permission.
Thank you for using Fb Video Downloader for downloading your favourite videos.
Related apps