Home /
Viator: Tours & Activities
7.8
Book 1000s of tours & activities worldwide with Viator (a Tripadvisor company)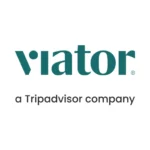 Download APK
Description
Plan your next trip, all in the palm of your hand.
Viator, a Tripadvisor company, is the world leader in offering amazing tours, activities, and travel experiences around the globe. Search and book unforgettable things to do – anytime, anywhere. Our all-in-one app makes it easy to manage your bookings, get inspiration on attractions to see next, and book tours and activities nearby in an instant.
Our vibrant travel community makes sure you can book a vacation with confidence every time, with millions of trusted reviews on over 350,000+ bookable experiences. From skip-the-line ticket access, to behind the scenes tours of famous destinations, and even sightseeing day trips of natural wonders – there is certainly something for every kind of traveler.
Other key benefits of using the Viator app:
Access to an amazing selection of tours and activities worldwide
Push notifications on upcoming bookings
Modify, edit, or cancel your trip on the go
Create a wishlist of all the activities you want to book
Easy access to tickets
Read millions of reviews from our travel community
Contact tour operators directly for easy communication
The latest promos and special offers
Write reviews after your experience to help other travelers
No matter what type of traveler you are, the Viator app will help you Find your Wonder.
Related apps