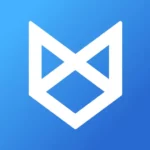 Download APK
Description
Do you want to send money to or request money from your friends? Going on a group trip and need to share common expenses and purchases? Download Verse for free and you can send, request, transfer and receive money instantly with your mobile, at no cost and 100% safely. 💸 🔒
Sending and receiving money among friends has never been so quick and easy! Verse helps you to share expenses with your friends and family and directly send transfers or transactions to anybody simply and easily, WITHOUT COMMISSION.
We all wonder sometimes how we should pay or collect payments from individuals for group dinners, gifts, parties or trips, right? With Verse, transferring or requesting money for a common pot online is so simple. You'll see just how much easier paying, sending money and making transfers between mobiles makes your life.
What is Verse useful for?
✔ Paying, requesting and sharing expenses. Don't let people forget to contribute their share to the common pot and pay every 'little' debt.
✔ Paying your share of the petrol when you share a journey. No more headaches over not having exact change.
✔ Dividing the bill when you have dinner with friends and requesting and collecting the right amount from each person.
✔ Organising parties and paying for tickets on your mobile using Verse.
✔ Giving joint birthday gifts. Create an online pot and avoid people getting away with not paying their share.
✔ Buying foreign currency when travelling, at much lower rates than at the bank.
✔ Sending money to or requesting it from Europe, free of charges and commissions.
Discover the advantages of this app that lets you send money between individuals:
Free and immediate
Verse is a free app that's easy to use, quick and doesn't charge commission when sending money between friends.
Your transfers are completely secure
Verse is a cash safe legal entity with permission to carry out any type of payment between mobiles and provide money-sending services using bank-level security systems.
Sending money between individuals
The easiest way to pay, lend or collect money from your friends, family and acquaintances using your mobile. Say goodbye to debts among friends!
Whatever bank you're with
We don't apply commission like banks do; the app works using commission-free online transfers. We believe that sending and receiving money between individuals, as well as making payments to other people, should always be free. Verse doesn't belong to any bank.
Receive money from one or several contacts at once
Verse allows you to request money using your mobile. Create an online pot to fund gifts, dinners, taxis, etc.
Total control over your transactions
Keep absolute control over every transfer and group of transactions that you request and receive.
Activities
Have fun remembering shared moments.
Events
Organize your plans and divide the expenses from the get-go. Don't let a few quid spoil your fun!
Groups
Are you planning a trip with friends? Do you have a group of buddies that you always do things with? Are you part of a sports team in which different people pay different things every time? Do you share an apartment and want to easily monitor and split all of your recurring expenses? At Verse we're launching our new "Groups" feature, which is the perfect tool to see how much is spent by each person on gas, tolls, groceries, food, drinks, souvenirs, etc. With Groups you'll be able to better organise, split and track group expenses that were, until today, hard to manage. Let everyone pay what they owe!
Need to send money? With Verse, you can send or order money to numerous countries using your mobile.
Invite your friends and enjoy mobile payments. At Verse, we reward you for every friend that you recommend when they make their first transactions 😉
Transferring money to your friends has never been easier, quicker or more secure. Download the app for free and start sharing expenses!
Contact us 🙋
Email us at [email protected]
http://www.verse.me
Related apps