Home /
Vamos Betting Tips
1.3
The Right Application To Win in Sports Betting! Let's Start Winning!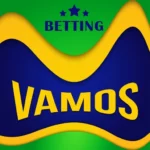 Download APK
Description
VAMOS Betting Tips; It is an application that offers the best betting predictions as a result of analyzes from different continents of the world.
There are 6 free sections and 8 VIP sections in our application. With sections suitable for every betting style, your chances of winning are now much higher!
We are always with you with our 24/7 online support team!
Our analysis team provides you with predictions, taking into account the latest status of the teams, the form and injuries of the players, and also taking into account details such as their private lives and weather conditions.
Our analysts share predictions for more than 20 football/soccer leagues from different countries of the world.
We also make a difference with our Basketball, Hockey and Baseball predictions!
Vamos Betting Tips is a source of information only and should be used for entertainment purposes only. This is not a betting app, it is not related to betting or gambling in any way and we do not encourage betting and gambling.
Use this app for fun only! To be responsible!
only 18+. It is not designed for children.
Related apps