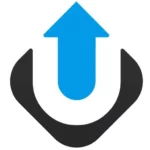 Download APK
Description
Find flexible, hourly work that fits your schedule!
We find the work, you pick the shifts! Choose from a variety of companies, locations, and roles to suit your schedule, interests, and skillsets. You can even find part-time, and full-time opportunities on Upshift!
Benefits of working on Upshift:
Pick your Shifts: Browse through a variety of shifts in your area and choose the ones you are interested in.
Work When You Want: With Upshift there is no minimum amount you need to work, you can work 0 hours a week or 40 hours a week and choose only the shifts that work for your schedule.
Get Paid Weekly: You get paid weekly and you can even apply to get paid daily through our partnership with Earnin.
UPSHIFT IS ONLY AVAILABLE IN SOME AREAS in IN, KY, NC, OH, PA, SC, TN, and TX. You can find a list of cities where Upshift is available below and a link to details on each. You can always feel free to sign up for the waitlist in a city we are not in though! The more people on the waitlist the more likely we will open there soon.
Where Upshift is available: https://www.upshift.work/for-people/locations/
To get started, download the App and click Sign Up. After that you will need to pass our personality assessment and attend an in-person onboarding/orientation session. Once you've done this you'll get an Upshift account and be able to login and see shifts available near you!
Read more about becoming an Upshifter at https://upshift.work/upshifters/
Patricia, one of our Upshifters of the Week says "You can pick exactly where and when you want to work! It makes it easy to make a living while still having the freedom to take time off or work whenever you want."
You can read more testimonials from Upshifters at https://upshift.work/upshift-reviews/
Related apps