Home /
TV Quran – Offline Quran Recitations (MP3 Audio)
3.2.0.2021.004
Listen Beautiful Quran Recitations Surat Al-Kahf Ruqyah Athkar Athan Dua & Dhikr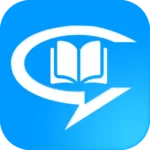 Download APK
Description
Totally new and improved version to listen to the Holy Quran recitations in more simple and easy ways even if you're offline!
With this app you can:
Listen to hundreds of thousand of beautiful recitations of the Quran (Audio mp3).
A wide variety of that continues to grow daily is available for you to choose from
-Ruqyah, Dua, Full Quran, Daily Dihkr, Beautiful Recitations, Surat Alkahf and Rare recitations
This app also has functions whereby:
You can create as many playlists as you desire. This can help you organize preferred tracks based on your personal preference.
You can download the tracks you would like to keep on your device regardless of the availability of connections (offline or online)
With this app you can listen to OFFLINE tracks without using the internet and even without any need to download it, you'll find them in the OFFLINE category!
NIGHT MODE: Don't worry about bedtimes, this app includes night mode.
Fast access to your favorite reciters through the search function
Control the playing track even outside the app
You can share your favorite tracks and reciters with your friends
And so many functions for you to discover!
Help us to make this app more popular by sharing it with your friends and network beside a positive review.
If you have any suggestions or a review you can contact us at
[email protected]
Related apps