Home /
Tube Music Downloader – Tube Play mp3 downloader
1.3
Tube music downloader also konwn as mp3 music downloader for Music Player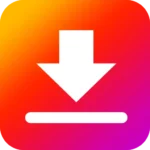 Download APK
Description
Tube Music Downloader – Tubeplay mp3 Downloader is the best app on Android Phone which allows you to play and download music into your phone for free.
Free music downloader mp3 provides you music from multiple sources so, you can listen to or mp3 download your favorite music without any cost. Music downloader mp3 free is a powerful and simple app to search, listen, and download copyright music! Feel free to download free mp3 music and audio downloader files.
NOTICE:
📌 All music accessible is under CC permit, All tracks are confirmed, and accessible for individual utilization (not for business purposes!).
📌 Mp3 Music Download is given by "free music", in consistence with their API Terms of Service.
Related apps