Home /
the WHY? app
2.0.0
Decode The Meaning To Your Problems, Discover The Way To Transform It All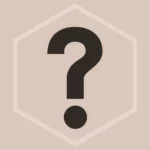 Download APK
Description
Are you struggling with a problem? Want to discover WHY?
Everything in life has a meaning. Nothing is coincidental. There is truly a purpose for it all.
the WHY? app is a cohesive platform that provides easy to access tools to help you gain an understanding of your everyday problems without having to rely on others.
The belief that everything has a meaning is universally true among almost every ideology. Utilizing spirituality and psychology, the WHY? app is a centralized place where you can discover the meaning behind all of life's hurdles, right at the palm of your hand. Gain motivation and wisdom to transform yourself for the better in order to receive all the beautiful things that life has in store for you.
It's true, there is more out there and all it starts within!
Access our tools to learn the meaning and the way to transform.
– Gain insight by listening to the audio in Decode the Problem
– Explore further using the questions in Deciphering the Problem
– Rewire your inner thoughts by listening to and repeating the affirmations in Recoding the Soul
– Balance your chakras in Updating Chakras
– Realign your energy using crystals in Restoring the Energy
Access books in Additional Data to read more about the topic
Connect with us! Let us know how you're doing and feel free to reach out with any questions or concerns! We are here for you!
[email protected]
https://www.thewhyapp.com/
https://www.facebook.com/thewhyapp
https://www.instagram.com/thewhyapp/
With love and light, the WHY? app team.
Disclaimer:
https://www.thewhyapp.com/disclaimer
Terms of Use:
https://www.thewhyapp.com/terms-of-use
Privacy Policy:
https://www.thewhyapp.com/privacy-policy
Related apps