Home /
Games /
The Labyrinth of Ragnarok
28.411.1
Get ready for an A-Maze-ing world!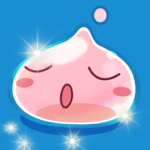 Download APK
Description
Welcome to the The Labyrinth of RAGNAROK!
The epic game added maze dungeons to be more interesting!
Let's join the exciting adventure!
FEATURES :
● Defeat MVP monsters with your control!
● Call your friends and share your characters!
● Explore unique maze dungeons!
● Iconic costumes and gears!
● Trade your goods with people!
Community : https://www.facebook.com/TheLabyrinthofRagnarok
Related apps