Home /
Apps /
Teach Easy: Easiest Exam & Assignment Checking App
2.1.9
Trusted by 6000+ teachers to check digital assignments & exam answer copies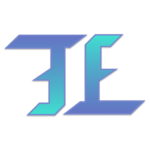 Download APK
Description
Use Teach Easy to check digital assignments and answer copies, just like PEN-PAPER checking.
✨ NEW UPDATES ✨
👉 Manage all (no-limit) submissions and students from Teach Easy app itself. Create a class and invite your students.
OR
👉 Keep working in-sync with WhatsApp & other ERP/LMS apps.
🤔 What else should we add in the app? Tell us at +919660927928 or send us an email at teacheasy.webtaculars@gmail.com
Choose a PDF file or Images from your app and get started with
🖊 Pen Tool to Highlight/Mark/Encircle the Answers Freely,
💬 Comments Tool to add comments by speaking or typing, and
🔢 Marks Tool to give marks in a single click.
List of all the features of Teach Easy app:
🔵. Use Pen Tool for Checking Copy
Just like you are checking a physical copy. Underline, encircle or anything you need.
🔵. Add Text Comments by Speaking or Typing
Very fast & 100% accurate commenting to save your time. Drag the comments to the correct position to ensure better understanding.
🔵. Giving Marks is Just a 1-Click Thing
Clear view of marks and auto-totalling at the end to save your time and miscalculations.
🔵. Manage Students & Their Submissions at One Place. Create a Class or Manage via Device
Students will join your class on Teach Easy and directly submit to you. All submissions and students will be visible and recorded in one place.
🔵. Multi-Colour Support
Use the colour of your choice. Red, Green, Blue or Black
🔵. Support for PDFs & Images
Simply ask students to send files the way they want. Teach Easy handles everything and show them within Teach Easy itself.
🔵. 1-Click Share on WhatsApp & Other Installed Apps
Share the checked copies with the students in an instant.
🔵. Smart Integration to Open With Teach Easy
With WhatsApp and other file sharing apps to open the file instantly. No hassle to find the file in the file manager.
🔵. Unlimited Undos
Reverse actions on the file as many times to do your best job.
🔵. 24×7 Support
Reach out to us anytime on WhatsApp and we will help you resolve the issue quickly.
🔵. All Work on Mobile
No additional device required. No prints needed. Save the environment!
FAQs
❓ How to upload a file?
Teach Easy shows all the PDF and Image files within the app itself to easily choose the file you want to start checking. No need for manual uploads anymore.
Teach Easy has also done a smart integration with other apps as well. Let's say you have a file on WhatsApp. When you open a file from there, you will be able to open the file in Teach Easy and start checking the file. So, no hassle to find the file in the file manager.
❓ What types of file can I check from Teach Easy app?
Teach Easy supports PDFs as well as Images. This means that you can check all types of student's submissions from Teach Easy now.
❓ How to save the checked copy?
Once you're done checking the whole assignment/answer sheet, click the save button on the right top. The checked copy will be saved as a new file and you will get the option to share it using WhatsApp or other apps.
❓ Where will the checked assignment/answer copy be saved?
You can find all the checked copies from the "Saved Files" tab.
❓ Will the marks total up automatically when I complete checking the answer copy?
Yes! The marks will auto total when you save the file and the report of the total marks will be attached to the saved file.
Have any feedback? WhatsApp us at +919829463264 or send us an email at abhishek@teacheasyapp.com
Related apps