Home /
Apps /
Tamil GK 2021 , TNPSC , பொது அறிவு 2021
2.2
Tamil GK 2021 apps contains GK Notes, MCQ with answer, Daily GK Test in Tamil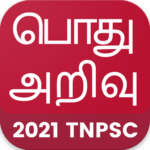 Download APK
Description
Tamil GK 2021 apps contains GK Notes, MCQ with answer, Daily GK Test in Tamil
This app is one stop solution for students preparing for Govt Job.
Tamil GK 2021 app provides latest GK Notes & Multiple Choice question with solution in Tamil Language.
App Contains many features like Daily GK Test , Speed Test to check your speed , Learn GK while playing game etc.
Features:-
1. topic wise notes
2. 5000+ MCQ with answer
3. Learn GK while playing game
4. helpful to check your knowledge level for the exams related to General knowledge in Tamil.
5. GK & Current Affairs is specially made to prepare for gov. exams.
6. Show your score in percentage.
7. Share Questions Option.
8. GK will help you to crack all kind of competative exam like SBI,SSC,IBPS,IAS,Bank PO,UPSC,rrb railway exam gk in Tamil etc.
9. Review And Result.
10. The study material of gk is helpful for all exams like :
Public Service Commission (TNPSC), SBI Associate Banks PO, MPPSC, AIEEE, AIPMT, CAT, IIT-JEE, PCS, GMAT, SSB, GATE, GPSC, JKPSC, APSC, Mizoram PSC, WBPSC, UKSSSC, CRPF, KPSC, JPSC, HPSC, OPSC, IBPS PO (Institute Of Banking Personnel Selection Probationary Office), IBPS Clerk, IBPS CWE RRB, SBI Clerk, SBI PO, IBPS SO, CTET, RBI Assistant, RBI Grade B Officer, SBI Associate Banks Clerk.
DISCLAIMER:
App does not have any connection with the Government and it does not represent any Government entity.
No claim is made about the accuracy or validity of the content on this app, or its suitability for any specific purpose whatsoever whether express or implied. Since all readers who access any information on this app are doing so voluntarily, and of their own accord, any outcome (decision or claim) of such access.
Related apps