Home /
SSS – Smart Store Solution
2.30.6
Get closer to your field team with SSS, increase productivity and sell-out!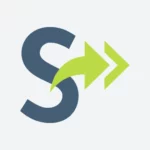 Download APK
Description
SSS(Smart store solution) is a retail management solution for your frontline teams that empowers your workers to perform their best through T&A management, communication and task management – all in one place.
Main Features:
01. Schedule & Visit Mgt.
For all employees both working at one and multiple locations, we enable convenient scheduling for visiting workplaces and keeping records of the working hours.
ㆍScheduling
ㆍAttendance (clock in/out)
ㆍJourney Plan
02. Communications
Notice & survey, field issue reporting and 1:1 / group chat are all available to ensure real time communication and feedback sharing among employees.
ㆍNotice & Survey
ㆍLEGO Report
ㆍField Report
ㆍChat
03. Retail Data Mgt.
We provide a tool that makes it easier to collect a wide range of data at points of sale.
ㆍSell-out
ㆍPrice
ㆍInventory
ㆍDisplay status
04. Task Management
Make it easy for your frontline teams to execute tasks accurately and on time. You get a real-time overview into an operational execution, so you can easily do a compliance analysis and take actions faster.
ㆍToday's Task
ㆍChecklists
ㆍWork Report
05. Target & Expense
You can reward outstanding employees by allotting targets and evaluating their performances. Employees can also easily process reimbursements for their work-related expenses by uploading relevant receipts on a phone.
ㆍTarget & Achievement
ㆍExpense Management
06. Data Extraction and Analysis
SSS's dashboard features up-to-date and real-time indicators that provide a secure decision making.
Related apps