Home /
Song Sleuth Bird Song Analyzer w/ David Sibley
2.2.8
Song Sleuth is a fun and easy way to learn birding by ear.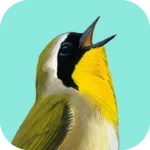 Download APK
Description
***Requires at least Android OS 6 and 1GB of RAM***
Song Sleuth turns your Android device into a bird song analysis powerhouse covering the 200 most common vocalizing land birds in North America. Developed by Wildlife Acoustics, in collaboration with world-renowned bird expert and illustrator David Sibley, the app records bird songs, allows you to compare your songs to known species, has a reference to research and learn bird song, and even suggests matching species.
Not just for beginners, the app also has features for intermediate birders who might need an identification hint or wish to study the included example recordings to take their ear birding to the next level. Advanced birders who don't need any identification help will appreciate the ability to make and keep recordings for further study.
PLEASE READ BEFORE DOWNLOADING
Song Sleuth Auto-ID gets you started with suggested matches, but it is not perfect. Ultimately, it's up to you to make the final identification. The app is intended to be an interactive and fun way to learn birding by ear. The more engaged you are in the process, the more we hope you will learn. Please read the following information on the app's capabilities and limitations:
-The app does not identify simple calls, chips and scolds, only bird songs and more distinct calls that are characteristic of that species.
-The app does not recognize birds that are mimicking other birds such as the Thrashers and Mockingbird.
-It is ideal to get a recording of a single bird singing. The app can be confused by noise or background birds but tools are provided to trim and filter your recordings to improve the results.
– The app performs best outdoors with live birds, and not as well with pre-recorded sounds. Also, Song Sleuth automatically selects the birds that are likely to be in your area at the present time of year, so you need to be sure the birds you are playing are selected in the SPECIES LIST.
SONG SLEUTH HELPS YOU IDENTIFY SINGING BIRDS
Simply press the record button when you hear a bird singing and the app begins recording a few seconds back in time using the built-in microphone. Tap the record button again when the song is complete and Song Sleuth immediately shows you three most likely species. To assist you in determining the correct bird, you can listen to your recording and the example recordings of the likely matches as well as compare their spectrograms side-by-side.
SAVE, VIEW, LISTEN TO AND SHARE RECORDINGS
Recordings are saved in the RECORDING LIST where you can view the recording's spectrogram, listen to the recording (and speed it up or slow down), add a text note, or view the GPS location. You can also trim the recording or filter the frequency range to remove extraneous sounds. Recordings can be shared with other Song Sleuth users via text messaging or email.
INCLUDES DAVID SIBLEY BIRD REFERENCE INFORMATION
The included David Sibley Bird Reference lets you learn more about each species. The reference includes Sibley illustrations of each bird, a description of each bird and its songs, zoomable range maps and a bar chart showing the likelihood of each bird's presence in your area throughout the year, using Sibley's extensive database of bird presence.
COMPLETE COLLECTION OF EXAMPLE RECORDINGS
Well-known nature recordist Lang Elliot and friends spent countless hours recording in the field to provide over 1,000 world-class recording examples of the included bird species. You can listen to a all the vocalizations made by each species or compare spectrograms to your own recordings or examples from other species.
SEE YOUR RECORDING LOCATIONS
Recording locations can be viewed on a satellite or road map or transferred to a computer and viewed in Google Earth. (Continued use of GPS running in the background can dramatically decrease battery life.)
Related apps