Home /
Social Mom – the Parenting App for Moms
1.26.2
Make friends with moms that live near you, with kids the same age.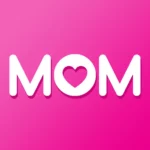 Download APK
Description
Social Mom is THE all mom community where you can be yourself, talk about real stuff, have fun and relax. Meeting other moms with similar interests is easier than ever now!
Please note: our community is only for mothers, expecting mothers and those TTC.
Social Mom's features include:
• Meet other local moms and expecting mothers like you
• Connect with other moms just like you
• Build your local community of moms
• Share photos, videos and updates of your journey through motherhood
• Find activities with local moms and your families
• Get notified when friends react and comment on your posts
• Find mothers from your area with children the same age as yours
• Discuss the ups and downs of motherhood with other moms
• Strengthen your local community and make new friends
• Help other moms and be helped by your Social Mom's community
• Find local deals
Have questions? Contact Audrey (Social.mom's founder) [email protected]
Social.mom was made for moms only. Are you a man that would like to connect with other dads? Tell David at https://social.mom/en/dads
Related apps