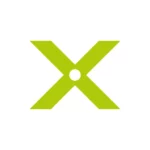 Download APK
Description
Access your cow and herd data on the go with the smaXtec App. Keep track of calvings, heats and changes of animal health and behavior at all times. Receive push notifications whenever you need to take action.
Selected features of the smaXtec App:
• Check your Tasks to see which animals require your attention and what actions you need to take (e.g. inseminations, calving support, dry-offs, …)
• The animal list gives an overview of all your animals and their current health and reproduction state
• If you need to keep an eye on selected cows, put them on the Watchlist. This allows you to monitor additional cows according to their needs.
Add events such as calvings or pregnancy checks even when there is no Internet connection. Data will be synchronized as soon as your device reconnects. Select multiple cows at once to set the same action, e.g. add all inseminations at once, to save time and effort.
Access your cows' lactations and corresponding events inside the animal profile and add events (estrus, insemination, dry-offs, …) easily. Display cow data also in form of diagrams. Quickly navigate between events and gain deeper insights and understanding.
Thanks to practical lists and recommended actions fast and appropriate actions can be taken. This improves animal health, reproduction success rates as well as financial gain.
To access your cow and herd data, you also need to use smaXtec hardware. You'll find more information here: www.smaXtec.com/en
Related apps