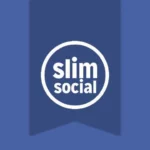 Download APK
Description
Why SlimSocial for Facebook?
– It is lightweight: it weighs less than 200 Kb;
– It has a simple, modern design: there is only what you need;
– It is open source: the code of this app is online on GitHub, anyone can verify the authenticity of the app and contribute to its development.
– It is free and without ads;
– it is not intrusive;
– It respects your privacy: this app doesn't require special permits. Without consensus Facebook can not access any data of your mobile phone;
Notifications are not supported. Enjoy your life without distractions.
Become a Fan on FB: https://www.facebook.com/SlimSocialProject
Link to the code on GitHub: https://github.com/rignaneseleo/SlimSocial-for-Facebook
*** Note that this is not an official app from Facebook ***
This is a project which meant to make people life easier. This app will launch Facebook official website. All credit goes to Facebook team. It is provided free for all without any ads.
Related apps