Home /
Apps /
SENSI PRO & BOOSTER FF
16.0
Remove locks and lags, and have a better sensitivity!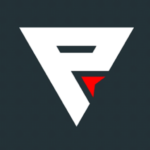 Download APK
Description
Com Sensi PRO, você ganha uma incrivel nova experiencia de jogo, além de diminuir os lags, esse aplicativo consegue te recomendar a melhor sensibilidade!
Observação:
Esse aplicativo pertence a Dourado Developer que não tem vinculo nenhum, todos direitos foram reservados.
Related apps