Home /
Santander Mobile Banking
4.17.0 (6)
Everyday banking made easy. Manage your bank accounts, spending and savings.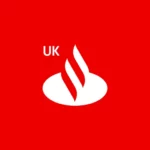 Download APK
Description
Use Fingerprint or your Security Number to quickly access your accounts, including your mortgage. You can pay your bills, friends and mobile contacts with ease.
Business customer? Download our 'Santander Mobile Business Banking' app to manage your business accounts.
Manage your accounts
• New! – Go paper-free and manage paper-free settings.
• View your statements and documents.
• Use our 24/7 'Chat' to ask questions.
• Check pending transactions for your current account and credit card.
• Arrange mortgage overpayments or change to a new deal with us.
• Report your credit or debit card as lost or stolen.
• Freeze your Mastercard debit or credit card if its lost.
• View your card PIN.
• Set up 'Quick Balance' on your device's home screen to see your chosen account balance without logging on to the app.
Quick, easy payments
• Pay a Santander credit card using your current account.
• Make secure, fast payments.
• Pay someone using just their mobile phone number through Paym.
• Manage your Direct Debits and standing orders.
• Use Fingerprint or your Security Number to authorise online transactions, and consents with third party providers.
Your money, your way
• Sign up to My Money Manager for insights and tips about your money.
• Switch on Retailer Offers and get cashback at top retailers.
• Change your auto log off settings to quickly switch between apps.
Before you start
We'll need to send a One Time Passcode to the mobile number that's registered to your account, so make sure that your number is up to date in Online Banking.
Once that's done, it takes just a few minutes to get started.
1. Open the app and enter your Online Banking log on details.
2. We'll send you a One Time Passcode (OTP) by text message.
3. Enter the code into the app to register your device.
4. We'll ask if you want to set up Touch ID or Face ID to log on.
And that's it, you're in. Allow 'push notifications' to get messages from us straight to your home screen.
Remember…
Never share a One Time Passcode (OTP) with another person. Not even a Santander employee.
Never download software or let anyone log on to your computer or devices remotely following or during a cold call.
Never enter your Online Banking details after clicking on a link in an email or text message.
When you install Santander Mobile Banking, you may be asked to let it access information or use your device's features. This is so that some of the app's features can run properly (almost all Android apps do this). Android own the names of permissions and Santander will only use them to enhance your experience when using the app. You can find a list of the app's permissions in your phone's Applications Manager, or by visiting Google Play and clicking 'Installed'.
All interest and Retailer Offer rates within our Play Store images are for visual purposes only and may not be indicative of our actual rates.
(English language only)
Santander Mobile Banking will not run on devices that have been rooted. Please make sure you have the latest Android software on your phone so that our app runs smoothly. Your device will need to be running Android version 6.0 (Marshmallow) or above to use this app. If you are unable to update to this version, please log on to Santander Online Banking to access your accounts.
Android and Google Play are trademarks of Google Inc.
Santander UK plc. Registered Office: 2 Triton Square, Regent's Place, London, NW1 3AN, United Kingdom. Registered Number 2294747. Registered in England and Wales. www.santander.co.uk. Telephone 0800 389 7000. Calls may be recorded or monitored. Authorised by the Prudential Regulation Authority and regulated by the Financial Conduct Authority and the Prudential Regulation Authority. Our Financial Services Register number is 106054. You can check this on the Financial Services Register by visiting the FCA's website www.fca.org.uk/register. Santander and the flame logo are registered trademarks.
Related apps