Home /
Rizki Ridho Official App
1.9464.0002
Download the free " Rizki Ridho " official app now !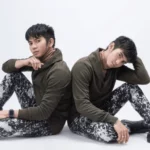 Download APK
Description
Follow Rizki Ridho through their Official App. Download the free Rizki Ridho app now!
Stay connected to Rizki Ridho on their official app.
Do fun things:
– Check out the in-app social feed for live updates and videos.
– Boost your comments with Superstars, become a Top 3 Fan, and be seen by Rizki Ridho.
– Join exciting contests for a chance to win amazing prizes like meeting Rizki Ridho , event tickets, and more…
– Watch cool videos.
– Follow Rizki Ridho on social media.
– Listen to the FREE built-in playlist and add more songs from your personal library, Spotify.
About Rizki Ridho
Rizki Syafaruddin and Ridho Syafaruddin or known as 2R are Indonesian actors and singers. They're 21 years old. Rizki and Ridho are 2 twin brothers from the field who are now performing at the dangdut academy 2 indosiar. Rizky Syafaruddin is the elder brother of Ridho Syafaruddin. They started to become famous since they followed D Academy's search talent (second season) and released their single titled Kembalilah Kepadaku.
Privacy Policy and Terms of Use: https://www.escapex.com/legal
Related apps