Home /
RetailMeNot: Coupons, Codes, Deals & Cash Back
6.17.1
Cash back, codes, and coupons for all your shopping -- grocery, fashion & home.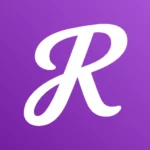 Download APK
Description
Saving money on all your shopping needs is more important than ever, and with RetailMeNot coupons, cash back, and online codes, it's never been easier to save on every purchase. With quick access to your favorite stores and personalized push notifications, you'll never miss a deal on the products and services you're after most. And if you're just browsing, RetailMeNot makes it easy to find deals and sales for all the essentials like clothing, electronics, and groceries, and you're only a tap away from instant savings on the fun things, too. Whether you're focused on home improvement, shopping the latest fall styles or early Holiday prep, there are coupons to be found! Trust that RetailMeNot will deliver the hand-picked deals you want from thousands of your favorite stores and restaurants like Target, Sephora, Macy's, Best Buy, American Eagle, and Michael's.
Find new ways to save on travel, clothing, beauty, decor, nearby restaurants and so much more. You could save $20 in 20 seconds both online and in the stores with codes, coupons, and cash back savings!
–SAVE MONEY & TIME —
The award-winning RetailMeNot app makes it easy to save money with over 200,000+ offers for more than 15,000+ brands to choose from. Find deals and special savings on essentials, meals, pick-me-ups and everything in between. The app is also home to 100s of cash back offers that can be used right from your phone.
–OVER 35 CATEGORIES TO FIND THE PERFECT COUPON–
Food deals – Dominos, Papa John's, McDonald's, Burger King, IHOP
Fashion coupon – Macy's, Target, Kohl's, Amazon, Walmart
Beauty product offers – Ulta, Sephora, Bath & Body Works, Tarte
Home Good deals – Hobby Lobby, Jo-Ann, Home Depot
Travel including rental cars and more – Hotels.com, Enterprise
And so much more like sporting goods, designer clothing and handbags!
— EARN CASH BACK —
* RetailMeNot pays its app members $175,000+ every month on average.
* Our members earn up to 20% cash back just for shopping at their favorite stores and you could too.
–EASILY SAVE WITH SHOPPING & DINING DISCOUNTS —
* Enjoy 24,000+ food offers at local and national restaurants.
* Enable notifications so you never miss a deal again.
–PEOPLE LOVE RETAILMENOT —
"I consult RetailMeNot every time I make a purchase … especially online purchases. This app has saved me lots of money over the years!"
"I've been using RetailMeNot for several years and I never check out without first checking for a coupon. The codes always work and the savings are real!"
"Great app! Easy to use. I pull it up every time I'm in a store or ordering online! It's so convenient not having to carry coupons around!"
–SEE WHAT WE'RE UP TO–
Blog: https://www.retailmenot.com/blog/
Facebook: https://www.facebook.com/RetailMeNot/
YouTube: https://www.youtube.com/RetailMeot
Twitter: https://twitter.com/RetailMeNot
Instagram: https://www.instagram.com/retailmenot/
Related apps