Home /
Raisin: The Natural Wine and Food lovers app!
5.4.6
Easily find winemakers, bars, restaurants and wine shops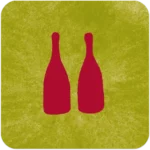 Download APK
Description
WHAT IS RAISIN?
Find, Share and Enjoy Natural Wine and Food, wherever you are, around the world!
WHAT IS NATURAL WINE?
Natural wine is wine that respects man and nature, made from a single ingredient — grapes — and sometimes a bit of sulphur. "Raisin" in French means grape (and is pronounced rāzən).
KEY FIGURES:
• 150,000+ downloads
• 4,500+ establishments registered worldwide
• 1,800+ natural winemakers enlisted
• Available in 3 languages: EN, FR, JP
Thank you for downloading our app and for your support!
Raisin Team
Related apps