Home /
Python Programs (1000+ Programs) | Python Exercise
1.2
Let's do python coding practice with best python programming examples.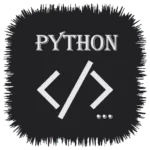 Download APK
Description
Welcome to vrpmecrazytech. Here we provide best programming learning material.
# What is this app about ?
– This application is about python programming practice. Here we have provided best and helpful practice programs. Because we believe, without practice we can not achieve grip on coding.
# Why should you use this app ?
– Here you will have more than 1000 fresh python programs with output.
– All programs are divided in 26 sub topics so that you focus on each topic individually.
– All programs are properly formatted and with having best reading user interface.
# How much coding practice is important ?
– Learning new programming is not a big deal , everybody can do that. But important thing is to get expertise in that programming. You should be able to write your logic without any trouble so for achieving this state you need enough practice. As much as you will do practice you will be better at it.
# What you get inside this app ?
– As we discussed , all programs are divided in 26 sub topics which are listed below…
– Basic Python programs part 1
– Basic Python programs part 2
– Basic Python programs part 3
– Python array programs
– Python Conditional statement programs
– Python Pattern programs
– Python Functions programs
– Python Date and Time programs
– Python Math programs
– Python List programs
– Python String programs
– Python Dictionary programs
– Python Set programs
– Python Recursion programs
– Python Without recursion programs
– Python Tuples programs
– Python File handling programs
– Python OOPs programs
– Python Searching and Sorting programs
– Python Sqlite programs
– Python JSON programs
– Python Collection programs
– Python Lambada function programs
– Python OS programs
– Python Heap queue programs
– Python Regular expression programs
– Python Data structure Programs
– Python CSV programs
– Python Linked list programs
# Feature of this app
– Copy code
– Finger zoom in and zoom out
– Reading UI : day mode & night mode
– Can see Last viewed page
– Easy to use
If you like my work then please share this app with your friends and do not forget to rate and review us on play store
——-
our references :
www.w3resourse.com
www.iconfinder.com
Related apps