Home /
Apps /
Primerica App
67.000000
This app contains exciting new features for Primerica Reps at all levels!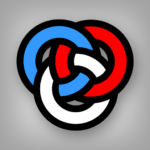 Download APK
Description
Designed exclusively for Primerica Representatives, the Primerica App features a cutting-edge cross-platform experience that allows Representatives to build their businesses on the go, with tools that work with or without an Internet connection. Minimum OS version 7 and above.
"This app rocks! Wow guys!"
"Gets down to the bottom line. I love it!"
"Fastest way to do a quick, mobile FNA!"
"It actually builds the FNA right there!"
"Super efficient! Everything in the palm of your hand."
What's New in this Version:
Americans with Disabilities Act (ADA) Design
• On the main menu, screen reader users can now hear or read "Main Menu button."
• The left-side navigation items now read as "collapsed" or "expanded" sections to screen readers.
• Links now read as "links" to screen readers and have a tabbed index so they are accessible to keyboard users as well.
Sprint to District
• Printable PDFs can now be created for all Recruit Tracker reports.
• Recruit Tracker reports can now be filtered by Regional Leader.
• Time Spent in U.S. PassNow activities can be seen in the Exam Prep column of Recruit Tracker.
Bug fixes and performance enhancements to make the App faster and more stable.
Tell us what you think! Use the Send Feedback option on the main menu to share your user experience.
Related apps