Home /
Plink: Match, Chat & Find Friends to Play with
1.122.3
Match Teammates, find Friends, track stats and use Voice Chat to Talk & Play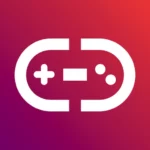 Download APK
Description
Match, Chat & Talk with Friends to Play your favorite Games together.
Use voice chat to stay connected to the game or just talk with friends.
Use game stats tracker and share your battle records in the feed, or hang out in our group chats.
Team up and play your favorite MMO, RPG, strategy, and FPS games for PS4, PC (Steam), Xbox, Nintendo, or Mobile.
Easy to Match and stay in touch
Forget about the empty lobby. Match a teammate, or find a friend in a click.
Use Swipes to like or pass on players. If someone likes you back, it's a Match!
Plenty of game stats are analyzed to match you with the best teammates.
Stay in touch and never miss out on your friend's news.
With a news feed, track your own game stats and compare those with friends or popular steamers.
Surf through profiles, chat or call, play together, and see how your gaming stats improve.
Join or build your own Community
Do you want to become popular or just to make a group chat for friends?
Create your own community among us gamers!
Use group chat and chat or talk to your community members.
Become a popular streamer and get thousands of followers!
Stream Youtube and Twitch gameplays in Plink app.
Any Game you want
Play together with Minecraft, Fortnite, CS:GO, PUBG, Roblox, FIFA, League of Legends, Rocket League, Among US, Call of Duty, Valorant, Grand Theft Auto, Overwatch, WoW, Apex, WildRift, Garena Free Fire and much more!
• Find a teammate for any game just in a click.
• Enjoy high-quality free voice calls, group chats and private messages.
• Share your game stats and stream for a worldwide gamer community.
• Check the game stats with the game stats tracker.
• Create your squad for friends, pro-teammates, or 1×1 battles!
• Stream Youtube and Twitch gameplays in Plink app to show your skill.
• Use a voice channel room to make hanging out easy.
• Chat, talk or share videos with your friends.
• Plink supports over 80 000 MMO, RPG, strategy and FPS games for PS4, PC (Steam), Xbox, Nintendo or Mobile!
Related apps