Home /
Apps /
Nyra – Period, Fertility & Ovulation Tracker App
3.14
Track period, mood swings, fertility, ovulation, lifestyle & steps with Nyra.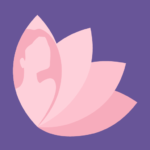 Download APK
Description
Description:
Nyra is a free period, fertility & ovulation tracker app that lets you keep track of your menstrual cycles. Period tracker app that helps as a period calculator, allows you to accurately track your period, and flow intensity, it also tracks your fertility, ovulation, lifestyle, steps, and mood swings. Additionally, it also serves as an ovulation calendar, pregnancy tracker, due date calculator, pill reminder, fitness tracker, and physical activity tracker. 5 languages support English, Hindi, Malay, Indonesian, and Tamil.
Tracking your PERIOD is now FUN and EASY.
NYRA – Period, Fertility & Ovulation Tracker App:
Period Tracker
• Track your period, period days, flow intensity & mood swings with Nyra.
• Track your period start and end date with the period calendar feature.
• Analyze your current menstrual cycle, past cycles and menstruation flow with the period tracker app.
• Regularly log other symptoms and mood swings to get improved period predictions.
Fertility and Ovulation Tracker
• Nyra helps as an ovulation calendar by predicting fertility and ovulation cycles.
• Track your fertility window (fertile days) and ovulation days.
• Improve your chances of getting pregnant with the ovulation calendar.
• Get predictions for upcoming ovulation days, and fertility.
• Log ovulation test results.
Set a Reminder
• Get notifications on scheduled reminders for your period, ovulation and fertility.
• Get reminders to log lifestyle habits, physical activity, mood swings.
• Notification and health recommendations based on Lifestyle and Period Assessment.
Free Doctor Chat
• You can chat with our Doctors for free in real-time on your health-related queries.
• Connect with Doctor over a chat for free, get direct access to your Doctors care in a secure way.
• We are helping users get expert advice from registered doctors for free.
Step Tracker
• Best free pedometer or step tracker app to track your daily step, start challenges and many more. It starts to count your steps automatically.
• Your walking data will be displayed in clear graphs days, weeks and month wise.
Lifestyle and Fitness Tracker
• Add your weight, log physical activity, pain, symptoms, and water intake every day with Nyra Lifestyle and Fitness Tracker.
• Track your mood swings, fitness activities, and lifestyle habits like cravings, and sleeping time.
• Log your PMS symptoms in the period calendar and due date calculator app.
Stay tuned for new features, updates, and releases.
Follow Nyra – Your Period Pal
https://facebook.com/NyraPeriodPal/
https://www.instagram.com/nyraperiodpal/
Note: Nyra – Period, Fertility and Ovulation Tracker App should NOT be used as a contraceptive.
Want more educational content and answers to all of your questions? Read all about periods, fertility, ovulation, lifestyle, mood swings and pregnancy, due dates at https://blogs.vivant.me.
Related apps