Home /
Apps /
Nella mobiili
3.0.1.0
You can check Tampere travel card information and purchase new tickets on cards.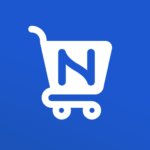 Download APK
Description
You log in to the application with Nella Online Service (https://nella.tampere.fi/) credentials. If needed, you can create a new user account to the service. You need to have an email address to activate a new user account.
In the application, you can add your own or your family members' travel cards using the card number. Your personal travel cards can also be added to your user account in Nella Online Service by authenticating strongly via Suomi.fi e-Identification service. Any cards you have added in Nella Online Service are visible in Nella Mobile application as well.
You will need online banking credentials to pay for the tickets. Benefit ticket purchases are not supported for the time being. Benefit tickets can be purchased in Nella Online Service.
Related apps