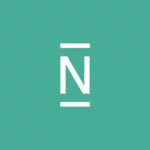 Download APK
Description
Are you ready to change the way you manage your money? Meet N26. Join our waitlist to experience the mobile banking platform designed to help you spend and budget your way.
N26 is a financial technology company, not a bank. In the US, banking services are provided by Axos Bank®; Member FDIC ​​certificate 35546.
Here's what you can expect with your N26 Visa® debit card:
– No hidden fees
Yes, that's right — no monthly or annual fees, no overdraft fees, no maintenance charges, and no minimum balance requirement
– Get cashback automatically
Save money on gas, groceries, fashion, travel and more with N26 Perks. You'll earn cashback when you pay with your N26 debit card at thousands of participating businesses, including Walmart+, Lyft, H&M, Blue Apron, Goodyear and more.
– Get paid up to 2 days early¹
You'll receive your paycheck and other direct deposits up to 2 days early with your N26 debit card.
– Save money and budget with Spaces
Set savings targets and save money with just a few taps. Supercharge your savings by automatically rounding up your purchases to the nearest dollar.
– Free cash withdrawals
Unlimited free ATM withdrawals at over 55,000 Allpoint® locations. Plus, we'll reimburse you for 2 out-of-network withdrawals each month — anytime, anywhere in the US.
– Stay in control of your finances
Instantly lock or unlock your Visa card if it's lost, set spending limits to avoid overspending, reset your PIN, enable international payments and more.
– Safety and security
Your N26 account is FDIC-insured through our sponsor bank, Axos Bank®, Member FDIC. Plus, you're protected from fraudulent purchases with Visa's Zero Liability policy.²
– Real-time alerts
Receive instant notifications on all account activity so you know what's happening with your account 24/7.
– Contactless payments
Experience fast and secure cashless payments with Google Pay™.
¹ Faster funding claim is based on a comparison of our policy of making funds available upon receipt of payment instruction versus the typical banking practice of posting funds at settlement. Fraud prevention restrictions may delay the availability of funds with or without notice. Early availability of funds requires payor's support of direct deposit and is subject to the timing of payor's payment instructions.
² Visa's Zero Liability Policy covers U.S.-issued cards only and does not apply to certain commercial card transactions or transactions not processed by Visa. You must notify your card issuer immediately of any unauthorized use. For specific restrictions, limitations and other details, please consult your issuer.
Google and Google Pay are trademarks of Google LLC. For a list of compatible Google Pay devices, see https://support.google.com/pay/answer/7643995 co=GENIE.Platform%3DAndroid&hl=en
N26's cashback offers are powered by Dosh. View terms and conditions at n26.com/en-us/perks
The N26 Account is offered by Axos Bank ®, Member FDIC. N26 is a service provider of Axos Bank. All deposit accounts of the same ownership and/or vesting held at Axos Bank are combined and insured under the same FDIC Certificate 35546. All deposit accounts through Axos Bank brands are not separately insured by the FDIC from other deposit accounts held with the same ownership and/or vesting at Axos Bank. The N26 Visa ® Debit Card is issued by Axos Bank pursuant to a license by Visa U.S.A. Inc. The N26 Visa Debit Card may be used everywhere Visa debit cards are accepted.
N26 Inc. does not currently offer or provide banking services on its own behalf or for its affiliates and is not a bank. N26 Inc. is wholly owned by N26 GmbH, which is also the parent company of N26 Bank GmbH. N26 Bank GmbH is a non-US bank, is not FDIC-insured, and does not offer or provide banking services in the United States or to US residents.
Related apps