Home /
myPechanga by Pechanga Resort Casino
2021081700
Access your Club card balances, book a complimentary stay with ease and more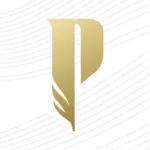 Download APK
Description
Download the new and very improved myPechanga app. New features you'll be glad to have and use include seeing all your casino offers, invitations and tournaments at-a-glance on your screen. Plus, we've added an exclusive Announcements section.
You still get the easiest and most convenient way to get up-to-the-moment balances on your EasyPlay, EasyDine and Club Dollar balances.
Need to speak with your host? Curious about where you are with your Pechanga Club balance? With myPechanga, it's all just a tap away.
Booking your complimentary room or suite has never been easier! Once you see your offers on the Balances page, select your check-in and check-out dates, choose your room type, confirm and you're booked for your next Pechanga getaway.
myPechanga is Your Pechanga. It's the easiest way to play your perfect combination!
Related apps