Home /
Apps /
MYOB Advanced
18.200.19.1
MYOB Advanced OnTheGo provides users mobile access to MYOB Advanced Business.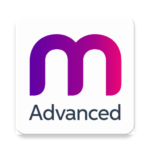 Download APK
Description
This app provides users of MYOB Advanced an easy way to access the business information they need, when they need it. Staff can access the app directly from their Android device, enabling them to easily complete simple day-to-day tasks.
*** This app is for users of MYOB Advanced only – it does not work with the MYOB AccountRight or MYOB Essentials products. ***
Features include:
• Enter expense claims and receipts, using your device camera to attach copies of receipts
• Creating and manage tasks and events so you never miss an appointment
• Review documents requiring your approval, and approve or decline as required
• Create new or view open service case details while on-site with customers
• Customise the existing app screens and extend other MYOB Advanced screens to the app, using the built-in customisation tools of MYOB Advanced.
Note:
Some features may not be available in your MYOB Advanced edition. Please check with your MYOB business partner for more information.
Related apps