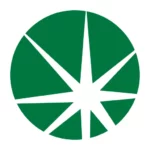 Download APK
Description
MyDEMCO provides members with a full range of services at their fingertips. Through this fast, user-friendly app, view usage and billing, manage payments, notify customer service of account and service issues, report and receive outage-related notifications, and receive special messaging from DEMCO.
Additional Features:
Bill & Pay –
Quickly view your current account balance and due date, manage recurring payments and modify payment methods. You can also view bill history including PDF versions of paper bills directly on your mobile device.
My Usage –
View energy use graphs to identify high usage trends. Navigate graphs quickly using an intuitive gesture-based interface.
Contact Us –
Easily contact DEMCO.
News –
Provides a convenient way to monitor news that may affect your service such as rate changes, outage information and upcoming events.
Outage Map –
Displays service interruption and outage information.
Maps –
Displays facility and payment dropbox locations on a map interface.
Related apps