Home /
My Taza
4.11.3.1-24271AL-REL
Usage and Current Balance Control, Mobile bundles Activation, Top Up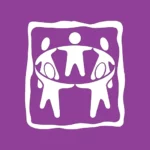 Download APK
Description
The new My Taza application provides unique features to TazaMobile subscribers. Now you can manage your mobile services easily and quickly from one application!
With My Taza you can:
Prepaid services
• Easily control your current balance and bundles (Voice, SMS, Data) and activate the bundles you need
• Top up via Credit or Debit Card, PayPal or Scratch card
• Discover offers designed for you
• Report a network issue with Vodafone Network Guarantee
• Check your network speed
Support
With My Taza you have easy access to Customer Service wherever you are.
• You can perform Live Chat with Customer Care team
• You can contact Customer Care via email
• You have access to FAQs for Mobile related issues
Related apps