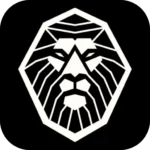 Download APK
Description
The MV App is the ultimate bodyweight fitness training app. Designed to help you rapidly lose weight and build muscle, all while maximizing and improving cardiovascular health.
The MV App takes all the guesswork out of searching for the right workout. It has the ability to provide you with various daily workouts that include calisthenics, pushups, and more that'll keep your muscles constantly guessing. My variation training is hard and fast, and it's one of the key factors for getting and keeping your body lean. This is also important for generating and improving strong blood flow to every muscle.
Because you're able to view step-by-step instructional videos, you'll be training like a professional in no time. You'll also discover the fundamentals of every exercise, which is one of the keys to maximizing your health.
With your subscription you'll have unlimited access to:
• Hundreds of HD videos that are designed and proven to help you bulk up or shed weight no matter your current fitness level
• Workouts targeted to ensure that you reach your fitness goals in the shortest amount of time possible
• Suitable for all ages and athletic abilities
• Beautiful, HD streaming videos
• Easily beam videos from your phone to your Chromecast or AirPlay-enabled devices
• No internet required! Sync videos to watch offline or connect with WiFi, 3G, and 4G
There are weekly updates to exercises and workouts, along with up-to-date news from experts in the fitness and personal training world.
– $14.99 a month with a 2-week free trial, auto-renewing monthly.*
– $119.99 a year with a 2-week free trial, auto-renewing annually.*
This app is proudly powered by FitForm and VidApp.
Terms of Service: http://vidapp.com/terms-and-conditions
Privacy Policy: http://vidapp.com/privacy-policy
Related apps