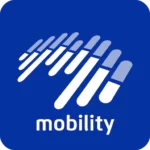 Download APK
Description
This is the Mobility for Jira Team Version. The app requires the "Mobility for Jira" Add-On from the Atlassian Marketplace. If the Jira Add-On is not installed on your Jira system, this app will not work.
Are you often in meetings and wished you could quickly pull up details of a specific Jira issue? Ever been in management reviews and needed to know how many enhancements are making the release? Traveling and need to know what is going on? Then this app is for you!


Mobility for Jira is a fast Android app to connect to any Atlassian Jira instance (version 5.0 or above). It uses Jira's RESTful API, which is enabled by default and no configuration changes are generally necessary. 

The following features are supported:

– Create and edit issues
– Transition issues through workflow
– Edit and view custom fields
– Agile planning, work boards, and burndown reports
– Dashboards
– Jira Service Desk Queues and SLAs
– Search for issues
– Add comments and work logs
– Activity Stream
– Watch issues
– Push notifications
– Multiple login profiles
Note: Jira is a trademark of Atlassian. Mobility for Jira is not affiliated in any way with Atlassian. 

All registered trademarks and logos belong to their respective owners.
Related apps