Home /
Apps /
MHDTVWORLD – Watch Your Favourite TV Channels
3.0
Watch Your Favourite TV Channels Anywhere Anytime.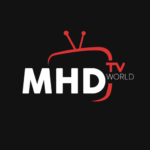 Download APK
Description
Our application includes high quality live indian TV channels.
Languages:
– malayalam, tamil, telugu, kannada, marathi, bangla, hindi, english
Web version also available. Visit https://mhdtvworld.xyz/
Watch euro cup 2020 live streaming on mhdtvworld.
DMCA Notice (Important):
* This application only contains 3rd party links which are freely available on the world wide web. All content is copyright of the respective owners.
* Names of all entities and images are brand names and registered trademarks of respective entities.
* If you are a copyright owner and you believe that any content in our app infringes your copyrights, then contact us with details at mhdtvworld@gmail.com
Related apps