Home /
Memory Brain Excercise
1.1.7
Nice brain game to improve your memory, attention and concentration.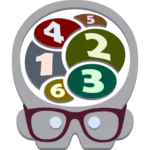 Download APK
Description
Are you ready to train your memory with one simple exercise. Just remember the numbers in the correct order.
It is always good to practice memory and concentration.
It is better when you have remembering problems, quickly distracted and unable to concentrate.
This is a great game to exercise your memory !
It will also test your visual memory.
We at GAVapps aim to provide our users with great apps and keep them playing our games thus maintaining a reliable app developement brand.
Feel free to visit our website and our social media pages:
Website – http://www.gavapps.com/
Facebook – https://www.facebook.com/gavapps/
YouTube – https://www.youtube.com/channel/UCGrjB9lTdvCGzKHDf9aZSNQ
Related apps