Home /
Lock For Facebook
1.1
Lock For Facebook is easy and reliable way to protect your Facebook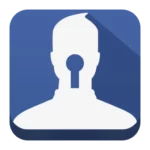 Download APK
Description
Lock For Facebook is a smart Protector/Locker which protect your private chat from intruder.
Lock For Facebook can lock:
– Facebook
– Facebook Messenger
– Facebook Lite
Features:
– Lock For Facebook takes less memory as compare to other apps.
– You can easily enable or disable Locker.
– Lock For Facebook have numeric lock protection (minimum password length 4 digit and maximum 8 digit)
– Forget password features
– Change password feature
– Lock For Facebook simple and attractive UI design.
– Set security word for finding forget password
– If locker does not work open Lock For Facebook application and press restart service.
Related apps