Home /
KLAPP – Kotak Learning and Performance Partner
1.9.7
KLAPP is an online learning & performance enabling solution for Kotak employees.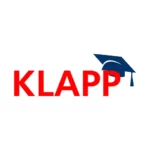 Download APK
Description
Kotak Mahindra Bank introduces KLAPP – an app designed to provide online learning. This app supports business performance improvement through tips and help tools and allows employees to stay connected real time.
Say hello to the new way of learning and staying connected!
Key features of KLAPP
Announcements: Remain connected with the latest broadcasts, even on the go.
Events: Keep up with the details of all learning events that are taking place in your company right now.
My course: Short courses for quick learning while on the go.
Sales assist: Customer-facing product details, quick tips on products, common documentation and responses for customers and employees, queries on products and processes, and email brochures and forms/formats to customers in real time.
Unique QR code: For every employee; tracks participation in training programs.
Many more features on the way: On-boarding for new employees, discussion forums, leader board.
Please note: Only Kotak Mahindra Bank employees can access KLAPP. Thank you.
Related apps