Home /
Kegel Exercises
1.8.1
Train your pelvic floor muscles with our app using the background mode.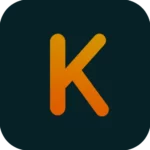 Download APK
Description
Kegel exercises are a simple and effective way to strengthen your pelvic floor muscles. In this application, you will find various workouts that can be done quickly and easily, even if you have no time at all.
The Kegel Exercises application supports vibration guidance during training, as well as performing training in the background – you can scroll through the feed of your favorite applications without interrupting the exercise!
All exercises take from 1 to 5 minutes, which is convenient for practicing during breaks. The exercises are suitable for both women and men.
Key features of the app:
Background mode
Exercises in the background. You can switch to another application and do the exercise in the background. A floating bar on top of other apps allows you to stay on top of your exercise program.
Sound (voice) and vibration accompaniment
Assistive features that allow you to follow your Kegel exercise program precisely even when you are not interacting with your smartphone.
You will also find in the application:
– instructions on how to do the Kegel exercise correctly.
– a workout program that gradually increases the intensity of the exercise.
– daily reminders with which you will not miss your workouts.
– brief statistics of the completed exercises.
The Kegel Exercises app includes a PRO version that gives you access to the Floating Panel background and soundtrack. Also, PRO version removes ads.
Required Permissions:
Draw over other apps – to display your workout program on top of other apps. Permission will be required the moment you select the background mode "Floating Panel".
Related apps