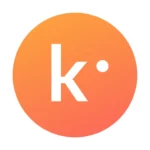 Download APK
Description
World-class Kashback since 2014!
The best cashback for Booking, Aliexpress and over 10,000+ of other online-stores!
Here are 3 reasons on why our users love us.
1. The best customer service.
That's simple, we love our users and do our best to give you with our care!
2. "No minimum" withdrawal amounts.
You can withdraw any amount, even if it's just $1. No need to wait till you have enough money on your account to be able to withdraw it!
3. Always free!
Yeap, our app is absolutely free, we never charge for anything. Never pay for what you can get for free.
FAQs
1. What is "cashback"?
Cashback is the money returned to you for your online purchases. Online stores pay us a commission for each client. Most of this money, we pay back to you as cashback. You earn cashback on any purchase, regardless of its amount.
2. How do I withdraw my cashback?
Depending on the country, there are a few different ways (Visa/MasterCard, wire, etc.), but the most popular is PayPal.
3. Is it safe?
Shopping via our app is as safe as your regular shopping. We have no access to your personal or credit card information. The only information we get from stores is the number and amount of your order. Cashback on your order amount is calculated automatically.
We've been around since 2014, but it's the first launch in your country.
So, we'll be glad to see your feedback and we promise to answer to any of your suggestions.
Please join us and help us to make us better 🙂
We love our dear users!
Related apps